*Reviewed by Ken Christopher, Senior Vice President at Rayne Dealership Corporation
It's your first day in your beautiful new home. You pour yourself a glass of water in your awesome new kitchen. As you take a celebratory sip, you find yourself thinking… "Huh. Does this water taste funny?" If your water tastes differently than it normally does, or if you notice excess mineral build-up in household appliances like the dishwasher, you might have high levels of TDS in your water.
So what is TDS in water? TDS or Total dissolved solids, are dissolved molecules (specifically ions) from inorganic sources such as salts, metals, and minerals. These dissolved ions can be detected in all non-pure water sources and affect your water quality.1 
While all water will have some TDS, too much can lead to difficulties in your home and, potentially, for your health.  
Breaking Down TDS
TDS concentration in water can come from several sources, ranging from healthy to harmful.
Natural sources of TDS in water include:
Minerals – Rocks can introduce minerals like calcium, magnesium, and potassium into water supplies that originate in rivers, streams, and lakes. Mineral-rich rocks in the water deposit small amounts of those minerals into the water supply. This isn't always a bad thing. In fact, water with traces of minerals in it can also act as a helpful source for people who need more of those specific minerals in their diet.2
Low levels of salt  – Low levels of salt can arise naturally in groundwater.1
Human-caused sources of TDS include:
Dissolved metal – While small amounts of metal can occur naturally in water, the dissolved metals found in drinking water primarily come from human sources like industrial waste and mining. Some older plumbing can also add traces of metal to your water.1
High levels of salt – Human activities like de-icing roads, certain fertilizers, and poor sewage practices can produce high levels of salt in water.1
Soil and agricultural runoff – Activities like unregulated animal grazing, slash and burn agriculture, high-density tourism, irrigation, and excessive use of nitrate-based fertilizer typically cause the soil and agricultural runoff that can enter our water supply as TDS.2
Unlike natural TDS sources like minerals, man-made TDS sources rarely have benefits and can in fact be harmful.2
How Much TDS Is Too Much?
If you have a TDS level higher than 500 ppm, the EPA recommends a follow-up step of having your water tested. In the meantime, do not drink water over 1,000 ppm.1
But first, how do you learn how much TDS is in your water supply?
How to Measure TDS Levels
To measure TDS levels in your water supply, you'll need a total dissolved solids meter. You can find various versions of this hand-held device available online—prices range from $10 to $100, depending on the make and model.1 
A TDS meter works by measuring the conductivity of your water sample. That is, its ability to conduct electricity1

Water with a higher level of TDS

will appear

more conductive

Water with a lower TDS level will be

less conductive
Essentially, the more TDS concentration in your water, the higher its conductivity. 
That said, a TDS meter can not tell you the source or type of TDS.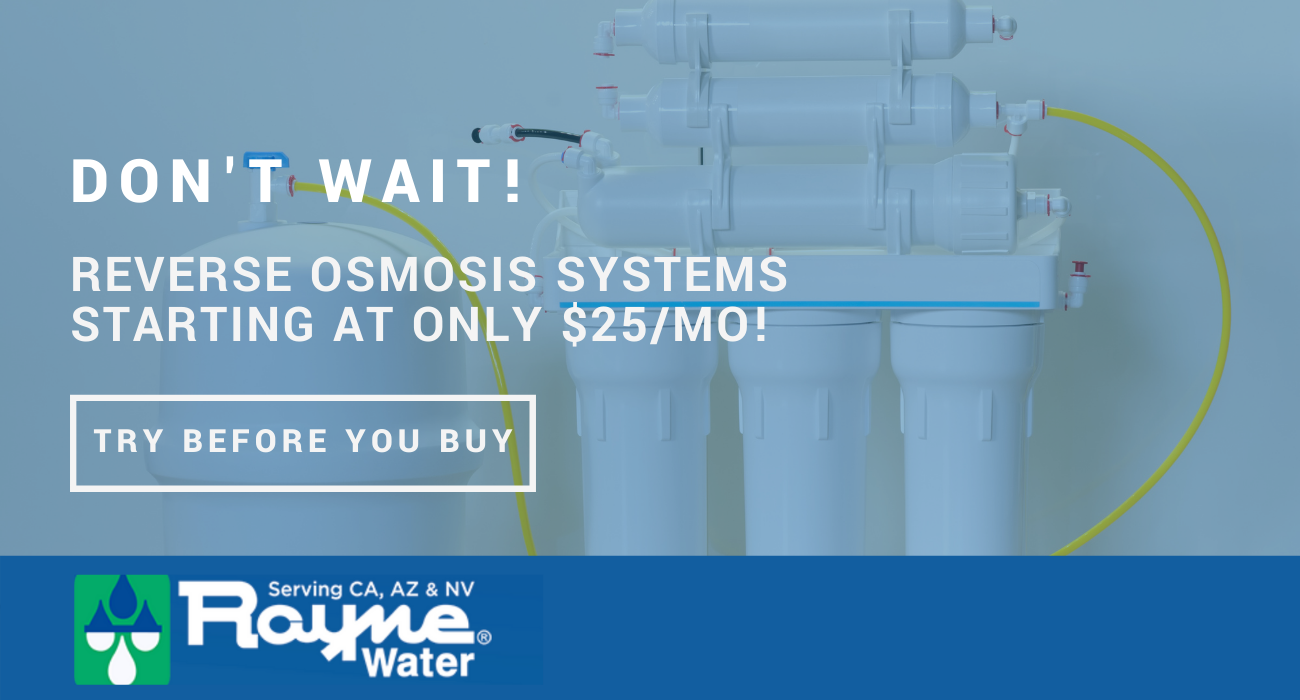 Mineral vs Chemical: Sources of TDS and Their Potential Effects
If the TDS level in your water source is high enough, TDS could have adverse effects on your daily life.
However, to understand how high levels of TDS can impact you, it can help to know:

The source of TDS (either mineral or chemical)

The use of your water
For example, a TDS that comes from a high mineral content could be perfectly fine to drink. However, it may be an unpleasant mineral build-up in your dishwasher.
Ideally, you want a TDS level that supports all your household water needs without causing problems for you or your appliances.
High Levels of Mineral TDS: Effects
What happens if you detect high TDS water levels? High levels of mineral TDS in your household water supply are typically safe—even healthy—to drink.2 
But they can have negative effects in other areas, including:
Water taste – Water with a higher mineral content often has a distinct taste. While some people enjoy the taste, others prefer the taste of water with low or no mineral content.3
Hair and skin

– If you wash yourself using water with high levels of mineral TDS, you could end up with trace amounts of minerals left on your body after you finish washing similarly to how you may see

hard water effects on hair

. Over time, that mineral exposure can lead to drier skin and hair that appears dull.4
Appliance efficiency – High levels of mineral TDS in your water supply can eventually cause mineral build-up in appliances that use water, like your dishwasher or washing machine. The build-up can also shorten the life of appliances that heat water, including your water heater.4

 
Lowering levels of mineral TDS in your water supply can lead to better-tasting water, healthier skin, and longer-lasting, more effective appliances.
High Levels of Chemical TDS: Effects
While it's possible for a high TDS level to come from a natural source, high levels of TDS often indicate that the TDS comes from a non-mineral, human-caused activity.2 In these cases, the water supply may have been contaminated with harmful pollutants like:5
In a situation like this, experts recommend lowering your TDS with one of the available contaminant-removal systems.5
Lower Your Home's TDS with a Water Improvement System
Low TDS water levels are recommended for better water quality, and that can be done with a water improvement system. A water improvement system can work as a simple and effective way of lowering your TDS levels. It's also more eco-friendly than bottled water options that, even when the water starts off healthy, could end up exposing you to plastic contaminants.3
Depending on your needs, each of these three options could serve as a smart solution.
A Countertop Water Distiller
If you primarily require purified drinking water, consider trying a countertop water distiller, which, as the name suggests, removes TDS from water via distillation.1
Here's how that works:  
Boiling pure water away from TDS

– A water boils water until the water evaporates. Most TDS remain behind in the boiling chamber.

Condensing the evaporate into clean water

– The evaporated H20 then travels to the carafe where it condenses back into water.

Drink up – The water—boiled until vapor and then condensed into clean, safe liquid—is now ready for drinking.1
While a countertop water distiller can prove immensely effective for drinking water, it can't address other water uses throughout the house, like bathing or water-dependent appliances.
Filtration System
With a household water filtration system, your water passes through a filter. This filter sifts out contaminants from your water supply and keeps them inside the filter where they can't re-enter your water supply. By the time your water reaches you (or your appliances), it has fewer harmful contaminants.5
Generally speaking, a filtration system will remove contaminants, but not necessarily minerals.5 
This trait could make filtration systems an ideal option for people who want the taste or health benefits of mineral water and find themselves less concerned about its other side effects like less efficient appliances and dry skin.
Reverse Osmosis System
A reverse osmosis system (often called an RO system) differs from a filtration system in a few key ways. 
An RO system uses reverse pressure to force water through a semipermeable membrane.5 Contaminants that can't pass through this membrane are thus separated from the purified water and carried away via a secondary "reject" stream.5 Additional filters on either side of the membrane can act as a way of supplying additional protection against TDS. 
Because an RO system typically lowers mineral and chemical TDS levels,5 it can prove an ideal option for people wishing to avoid various side effects of mineral water. An RO system can help achieve more efficient appliances, improve water taste, and support healthier skin and hair.4
It can help purify water incredibly effectively such as reverse osmosis lead filtering. In fact, many water purification plants and waste treatment centers use this process.1
RO systems designed for residential use can differ in size and other important details. 
For example, each of the available reverse osmosis systems:
Filter out TDS like dissolved salt, harmful contaminants, and dirty sediment

Improve the taste and smell of water

Produces water of a higher quality than typical bottled water

Are easy to install and maintain

Can filter chemical contaminants like sodium, chloride, and lead

Can filter bacteria like Salmonella and E. Coli

Can filter viruses like Hepatitis, Enteric, and Norovirus Protozoa like Cryptosporidium and Giardia
Additionally, Rayne Water offers RO systems small enough to fit under your sink.
When shopping for an RO system, comparing details like these across brands and models will help you prioritize the factors that matter most to you.
Remove TDS and Other Impurities with Rayne Water
Since 1928, Rayne Water has been on the front lines of developing a diverse range of high-quality solutions to improve your water supply. The oldest continually operating water conditioning company, we serve homes, businesses, and commercial industries.
We know how deeply important water purity is, from your home to your business. That's why we continually innovate. In 2017 we produced the most efficient RO system on the market, saving customers both water and money, all while eliminating over 95% of water contaminants.
Whether you casually wonder, "What is TDS water?" or are already knee-deep in comparing RO systems, we have your answers. When it comes to improving your home—and life—Rayne Water has you covered, from your dishwasher, to your shower water, to every glass of ice-cold water.

Sources: