8 Green Office Environment Tips
If you're looking for ways to go green in the office, it can be daunting to know where to start. From sustainably built office furniture to green energy and everything in between, going green can be a big task!
That's why we've assembled our top green office environment tips that you can use to create a more sustainable, ecologically-minded workplace. 
#1. Go Paperless
Cutting paper usage is a great way for businesses of all sizes to immediately reduce their carbon footprint. Paper makes up nearly 90% of office waste in the United States, so even reductions to your printing will produce results.
With cloud-based collaborative application suites like Office 365 and Google Suite, transitioning to a paperless office environment has never been easier. Seek out creative solutions leveraging technology when you run into a roadblock. Members of your team having difficulty without a paper meeting agenda? Use a tablet for agenda items, or allow employees to pull up their agenda on their phone. 
To truly go paperless, your office will need to strongly embrace digital spaces and tools. Encouraging employees to store, share, and work on files digitally can bring additional benefits, such as increased productivity and visibility into ongoing projects. You'll also save money on printing consumables like paper and toner, as well as reduce your overall energy consumption.
#2. Consider Green Power
If you haven't yet, you may want to consider investing into a green energy solution for your office. While it isn't always feasible for small or medium businesses to generate their own sustainable energy, many electricity producers offer sustainable energy plans. 
Sustainable energy plans source a portion or all of your energy from renewable resources like wind and solar energy, allowing you to easily and conveniently reduce your environmental impact. Alternatively, if you live in a deregulated electricity market you may simply be able to shop around for a power provider that offers renewably sourced power.
While energy from sustainable sources such as wind and solar may come at a higher rate, sourcing all of your energy from a green source offers businesses that aren't able to invest in physical infrastructure, such as on-site solar panels, the ability to reduce their carbon footprint. At the same time, sustainable energy plans help encourage investment into renewable energy infrastructure, which makes them a great way to invest in long-term sustainability.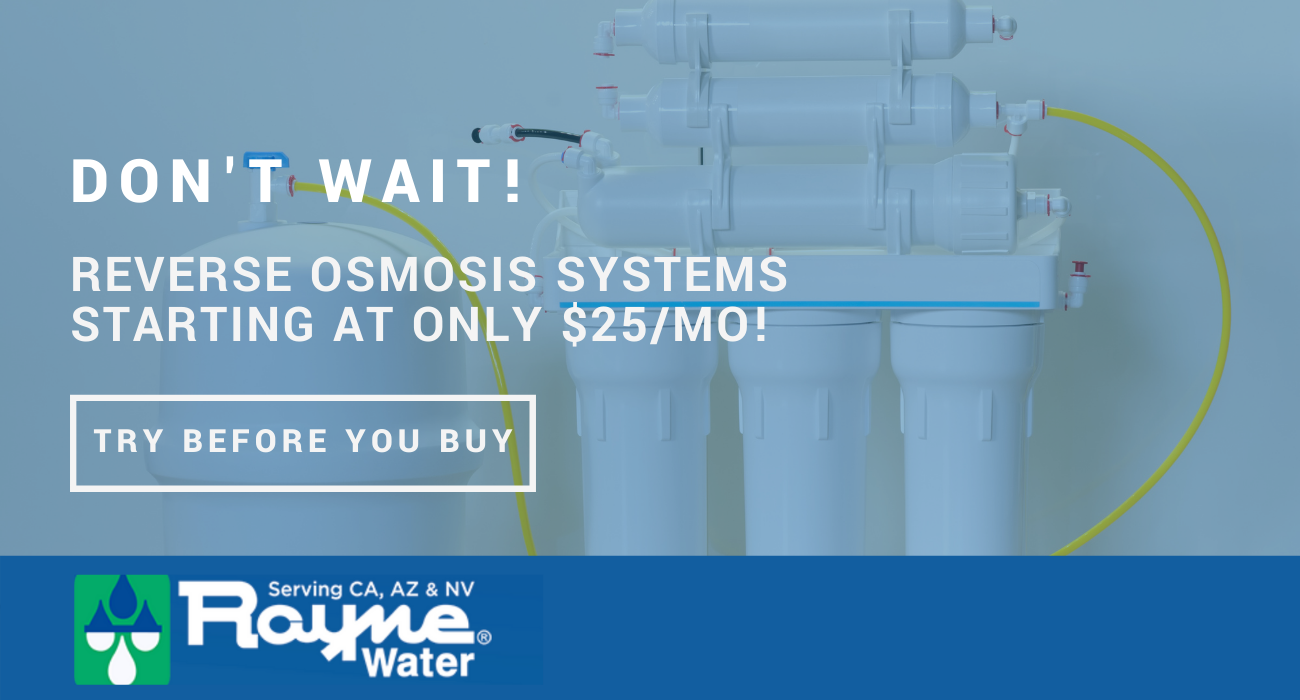 #3. Power Down
If you're looking for environmentally friendly ideas for offices, one easy-to-implement tip is to completely power down your computers and office equipment at the end of every workday and weekends. While some critical equipment must be kept running at all times, most office equipment and desktop computers should be shut down each evening. 
In addition to creating a strict powering-down policy in your office, it's a good idea to make sure that your computers and office equipment have the correct energy-saving settings. Configuring and managing energy-savings settings at the institution-level will result in the most consistent results. 
Tuning your thermostat settings can also offer energy savings. Many offices have their thermostat set very low during the summer, and very high during the winter. Consider installing a programmable thermostat and changing to 78°F during the summer, and 68°F during the winter when your office is occupied.
#4. Go Bottleless
Bottled water solutions for office environments may be increasing your carbon footprint more than you realize. Bottled water delivery services result in greenhouse gas emissions at each stage of the process, from manufacturing the bottle to transporting it to your office. Though bottled water delivery services are far more expensive than tap water, easy access to drinking water is a perk all employees love. 
The solution is to go bottleless with a bottleless water cooler! Bottleless water coolers have roughly the same form factor as your familiar office cooler, but eliminate the heavy and unwieldy bottles entirely. Bottleless water coolers filter tap water on-demand to produce as many gallons of clean, filtered drinking water as your office needs each day. Plus, if you're trying to create a green office, you'll want to encourage your employees to reduce plastic use and bring their reusable bottles to work.
Bottleless coolers filter out a wide range of contaminants that may be in your tap water by using two different filtration methods; reverse osmosis and activated carbon. The combination of these filtration methods produces a nearly unlimited supply of crisp tasting, filtered drinking water at a fraction of the cost of bottled water.
Whether you're looking to reduce your office's environmental impact, minimize the dangers of plastic water bottles, or simply save money on your drinking water, a Rayne Water bottleless water cooler is a great option.
#5. Create a Green Team
Want to maximize the reach and impact of your quest for a green office? One of the best ways to do so is to create a team of employees to manage and implement the project. Known as sustainability or green teams, these teams of employees engage with peers in an organization to build awareness about sustainability initiatives, provide mentoring and training, and encourage awareness and engagement.
Creating a green team is an easy way your business can begin working toward a green office. Employee-led sustainability teams are an unbeatable way to encourage employee buy-in for green office programs. Empowering members of the group to design and implement new programs, such as company-wide training on how to be sustainable on holiday or how to cut plastic usage, ensures that the program is tackling office sustainability issues that your employees want to see first.
#6. Reduce Indoor Pollution
To create a more environmentally-friendly office environment, get a couple of large indoor plants and encourage your employees to keep a plant on their desk. Indoor plants are great for creating healthier indoor air quality. That can be important in stuffy offices, or offices without environmentally friendly furniture. 
The extra oxygen indoor plants produce can help counter the off-gassing of volatile organic compounds (VOCs) from office furniture. As part of your effort to go green, you'll want to look at how your office furniture is made and what the potential health impact of it is. Understanding that your office furniture, as well as your carpet and paint, is probably polluting your indoor air is an important first step towards mitigating the effects of that pollution. 
Lastly, invest in non-toxic cleaning supplies for your office. While it may be tempting to purchase the most powerful degreaser possible, the chemicals in that cleaner may be doing more harm than good. Thankfully, there are excellent non-toxic cleaning products out there that are more than capable of keeping your office space clean and smelling fresh, with an added benefit of improving your office's indoor air quality.
#7. Lighting
To effectively transition towards a green office, you'll want to maximize your use of natural lighting and minimize your use of artificial light. Artificial light accounts for a significant amount of energy usage in a typical office, and there are some quick and easy solutions you can implement to see real results.
Try these tips to reduce office energy consumption:
Replacing standard bulbs with LED bulbs or Energy Star rated fixtures.

Usedimmers where possible.

Install occupancy sensors to automatically turn off lights in unoccupied rooms.

Use daylight sensors for outdoor lighting systems.

Use natural lighting where possible.
#8. HVAC
We've already mentioned that you should consider installing a programmable thermostat, but you'll also need to maintain your HVAC system to maximize your energy efficiency. You probably don't realize it, but most HVAC ducting passes through unconditioned spaces of your office building. Leaky ducting can lose a significant amount of heat through those cracks, which is simply wasted. Because of this, be sure to have your HVAC ducting inspected on a regular basis to ensure any leaks are identified and fixed so you're not just wasting money.
Also be sure to have your HVAC system tuned up and calibrated each year by a qualified technician. A yearly tuneup of your system can improve efficiency and ensure it's more effectively heating or cooling your office. Make changing your air filter a regular part of your HVAC maintenance routine as well. If you live in fire-prone areas like Southern California, you'll need to replace your air filters more frequently.
Closing Thoughts
Transitioning to a green office is a great way to encourage employee engagement by working together to create a better environment. We've outlined some of our top tips for creating a green office, including transitioning to a sustainable energy plan, creating a green team to design and implement sustainability initiatives, and ensuring taking steps to ensure your lighting, HVAC, and furniture are encouraging a healthy working environment.
One of the best ways to go green in an office and give back to your employees is with a bottleless water cooler. Bottleless coolers are more environmentally friendly than bottled water delivery services, yet are capable of producing a nearly endless amount of filtered drinking water each day. With a bottleless water cooler your office will save money and reduce your environmental impact, all while offering your employees the benefit of clean water on demand.
If you're looking to reduce your office's environmental footprint, start with a Rayne Water bottleless water cooler. To learn more, contact us today!

Sources:
"Going green: 10 ways to make your office more eco-friendly and efficient"

https://www.techrepublic.com/article/going-green-10-ways-to-make-your-office-more-eco-friendly-and-efficient/

"Green Tips for the Office"

https://www.thebalancesmb.com/going-green-ideas-for-the-office-2948097

"Energy Savings Tips for Small Businesses: Offices — Owners and Tenants"

https://www.energystar.gov/buildings/offices