Home Improvements Ideas
If you're looking for inspiration for home improvement ideas, we can help! Home improvement remodeling projects can be used to increase curb appeal, increase efficiency, and renovate dated appliances or looks. 
Whether you are looking for which home improvements add value to your home, or you are looking to overhaul major mechanical appliances for long-term occupancy, home improvement projects are a great way to breathe new life into your home.
Increase Your Efficiency
Today's appliances are more efficient than ever. If you are looking to renovate your house, one of the first places to focus your efforts can be replacing older appliances with newer, energy-efficient appliances.
Replacing an aging water heater or heating or air-conditioning unit can result in a big boost to efficiency. Water heating represents an average of 16% of a home's energy costs, so updating an older unit with a newer, energy-efficient model can result in reduced energy costs on your utility bill. Not only that, but you'll likely see an improvement in performance when you make an investment in a newer model.
If you are replacing systems like your heating or air-conditioning unit, you might also want to explore swapping out your windows for more energy-efficient windows. Replacing your current windows with poor insulation with Energy Star rated windows can reduce your electricity bill by up to 15%. One thing to note is that this is a fairly large, costly project that is often a better investment if you plan on living in the house for a long period of time.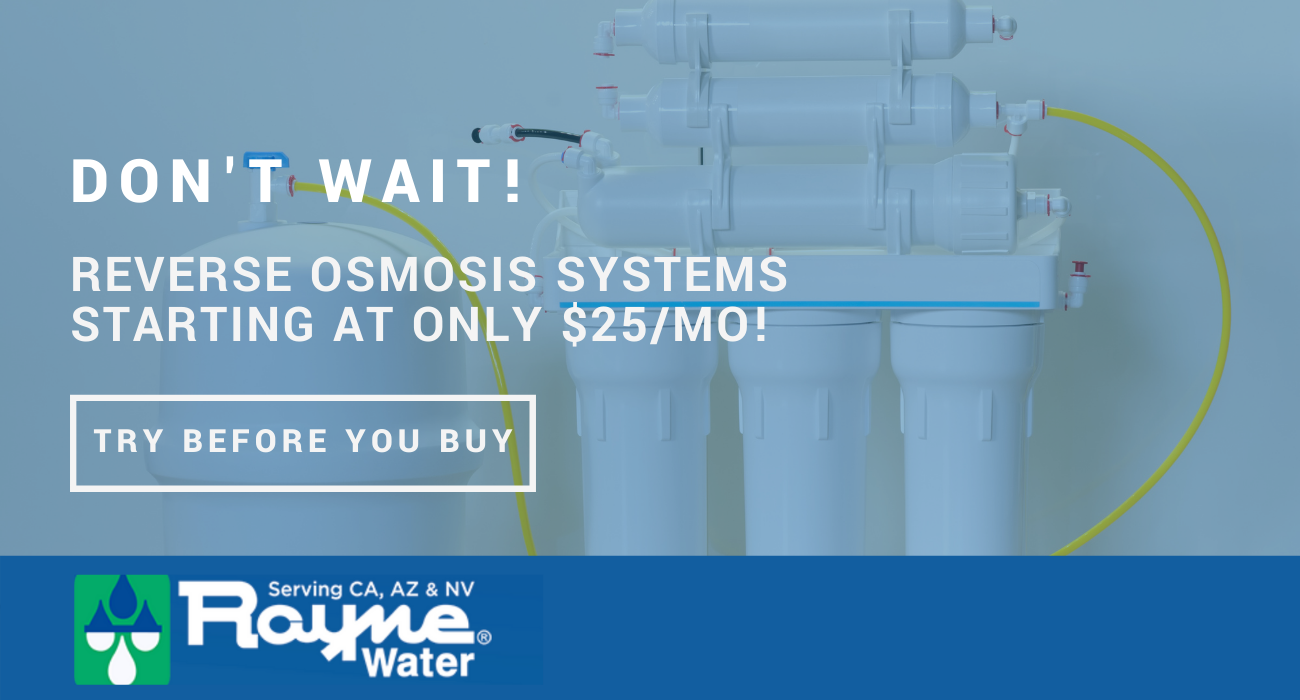 Refresh Your Landscaping
One of the most effective maintenance projects to give your home a totally new look is by redoing your landscaping. Landscaping is one of the areas that homeowners look to when they want to boost the value of their home prior to selling. 
While you can always get your landscaping done professionally, you should consider doing it yourself. As far as DIY home improvement ideas, few are as accessible as landscaping and most won't have as big of an impact on your home's resale value.
If you are planning on reselling your house soon, consider transitioning to vegetation that is hardy and low-maintenance. If you live in an arid region, drought-tolerant landscaping can be attractive to ecologically conscious homebuyers. Don't forget to also update your irrigation and sprinkler systems. Integrating smart technology into your irrigation system can be beneficial, not only because it gives greater control over how you water your plants, but also because it is an attractive option for younger technologically-integrated prospective buyers. With a modern irrigation system, you'll lose less water to evaporation, reducing your monthly water bill.
Make it Easier to Maintain
Whether you are planning on selling or living in your home, making it easier to maintain can be beneficial. Potential homebuyers are less likely to shy away from a purchase if their fears about the failure of a major mechanical system or structural component of a house are alleviated. If you are planning on living in your home for a few years, upgrades that address high-maintenance issues around your house will give you more free time and reduce expenses over time.
Replacing your carpeting with wood flooring can be a great way to reduce your cleaning time throughout the week and improve your home's resale value. Hardwood floors are more resilient and easier to clean than carpeting. Hardwood floors offer a clean, classic look to a living space that is in high demand among today's prospective buyers.
You can also consider reducing your normal maintenance costs by transitioning to soft water throughout your house. Water softening appliances  for your whole house are a great way to reduce maintenance and increase the value of your home. Water softening systems are installed at the water line coming into your house, and soften the water before it is piped throughout your home. 
If you aren't familiar with the impacts of hard water,  you may be surprised by how much time is spent combating its effects. The minerals in hard water are deposited on the surfaces and fixtures they come into contact with in the form of limescale. When hard water comes into contact with soap it forms soap scum, an insoluble precipitate that is difficult to clean and will quickly return.
An added benefit of a water softening system is that it will improve the longevity of your appliances. In particular, your water heater, dishwasher, and washing machine won't be subject to the impact of mineral deposits which can reduce their efficiency and lifespan.  Adding a water softening system is one of many examples of what home improvements are tax deductible.
Improve Your Quality of Life
Internet-connected devices are all around us, and our home is no different. There has been an explosion of smart devices for your home that can be used to reduce your utility bills and give you greater control over your home's systems.
If you want to bring your home's systems online, you'll most likely want to start with your thermostats and lighting. Transitioning to smart systems in these two areas can give you granular control over your home's heating and lighting, while also reducing your energy bill. Other popular areas for smart technology include doorbells, security cameras, locks, and fire and carbon monoxide alarms. 
With all of those connected devices, you'll also want to beef up your home's wireless internet system. If you're still relying on a single wireless router placed somewhere near your cable modem, you might want to explore installing a wireless mesh network throughout your house. Mesh networks, such as Google Wifi or Netgear Orbi, utilize multiple access points throughout your house to give you full-field wireless coverage. You'll no longer have dead zones without internet access. With wireless mesh technology, you can even push your wireless network outside of your home, which can be beneficial if you find yourself hosting parties in your backyard. 
If you are looking for home improvement ideas DIY, one of the easiest places to start is by replacing legacy technology with smart devices. Most of these projects, including updating your wireless network, can be done yourself with minimal tools or technical knowledge. These types of upgrades will also boost the appeal of your home to technologically savvy home buyers if you are planning to sell.
Remodel Your Bathroom or Kitchen
Bathroom or kitchen remodels are one of the best ways to refresh the look and feel of your home. An added benefit of these projects is that they are also one of the best ways to boost the value of your home.
Many first-time homebuyers find themselves in older homes that require a refresh but aren't sure where to start. Replacing outdated fixtures and appliances can improve your efficiency and give you a clean, modern look. It's a good idea to get matching appliances for your kitchen, as this will improve the value of your home. Modern appliances are also more efficient and effective than the older appliances they replace, so you'll likely see a reduction in your utility expenses.
An easy way to improve your quality of life, boost your home's appeal to buyers, and reduce your monthly expenses is to install a reverse osmosis system under your sink. If you drink bottled water or have a water delivery service, filtering your water can be much more cost-effective. Reverse-osmosis systems are small in size, making them ideal for installation under a kitchen sink. At the same time, these systems are capable of filtering out harmful substances and unwanted solids from your drinking water.
Dated bathrooms are also a great area for home improvement. Replacing your toilet, showerheads, faucets, and sinks can refresh the look of your house even if you don't do a full bathroom remodel. For example, adding a soft water system to your home can greatly increase the feel of the water coming from your faucets. Additionally, If you are getting older or have aging in-laws living with you, swapping to a walk-in shower with handrails can provide a big boost to the safety and accessibility of your bathroom for years to come.
Closing Thoughts
There are a variety of ways to improve your home, and our home improvement ideas 2019 demonstrate that no matter what your budget is there are projects you can take on that improve your quality of life, reduce maintenance, and increase the efficiency of your home. Large projects, such as renovating your kitchen or bathroom can breathe new life into a dated look and boost the resale value of your home. If your kitchen and bathroom are up-to-date, turn your attention outward and consider refreshing your landscaping. Transitioning to drought-tolerant plants and modern irrigation systems can reduce maintenance and water costs, while also boosting curb appeal and attracting environmentally-conscious home buyers.
Smaller projects, such as installing smart integrated technology throughout your house can often be accomplished alone without any specialized technical knowledge. Smart thermostats and lighting will give you greater control over your home and improve your home's efficiency. Installing a wireless mesh network in your house can reduce gaps in your wireless coverage and push your wireless network outward to accommodate smart devices such as security cameras.
If you are looking to boost your home's efficiency, you'll want to consider swapping to Energy-Star rated windows and updating dated systems such as your heating or air-conditioning. These projects can represent a large investment, but they can reduce your ongoing expenses substantially. This usually makes them a better investment for homeowners who plan to stay in their home for years to come. 
Lastly, if you are looking to improve your quality of life, transitioning to soft water or installing a water filtration system can be an excellent way to boost your home's value, reduce ongoing maintenance, and make your home more energy-efficient. Water softening systems reduce the impact caused by hard water around the interior of your house, including on fixtures and surfaces in your bathroom and kitchen. Installing a reverse-osmosis system under your sink can be a smart way to reduce monthly expenses on drinking water and boost your home's appeal to prospective buyers down the road.
To learn more about the benefits of water filtration and softening systems, please contact Rayne Water today.

Sources