The Best Water Filter for Nitrate Reduction
*Reviewed by Ken Christopher, Senior Vice President at Rayne Dealership Corporation
Contaminated drinking water is widespread in the United States and throughout the public water system; the highest degree of contamination is in the Midwest, Texas, the Pacific Northwest and California.
Water wells contamination statistics
The U.S. Environmental Protection Agency (EPA) estimates that as many as 52 percent of community wells and 57 percent of domestic water wells are contaminated by a measurable amount of nitrates and nitrites. In Los Angeles and the San Joaquin Valley of California, it is estimated that one in every three domestic wells are contaminated with levels well over the EPA's recommended guidelines for ground water. As a result, water softeners in Los Angeles and other Southern California areas are becoming increasingly popular as a solution to hard water and contaminants in tap water.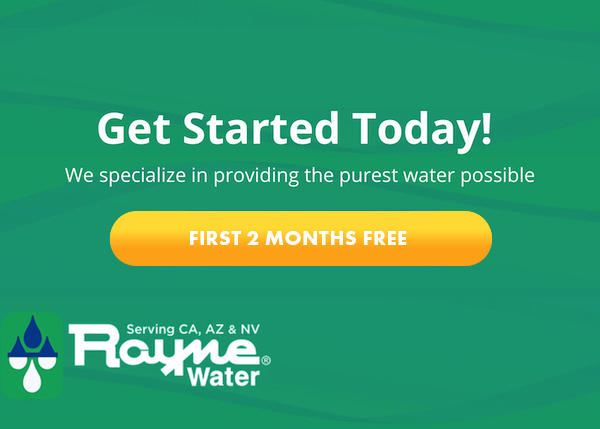 Why is Nitrate contamination dangerous
Nitrates and Nitrites are not all bad, in fact we need them to some extent to stay healthy, however excess consumption from elevated nitrate levels can cause serious health risks. Infants below six months of age are especially susceptible to nitrate contamination. The EPA states that if they consume water containing nitrates in excess of the maximum contaminant level, they could become seriously ill, and if untreated, may die from nitrate poisoning. Symptoms include shortness of breath and blue baby syndrome.
How to remove nitrates from water
Wondering how to remove nitrates from water? The only way to remove nitrates from drinking water is through a water filtration system. Many water treatment companies promote Reverse Osmosis (RO) systems as an immediate solution to provide nitrate and nitrite reduction. RO systems do in fact reduce nitrate levels, however even the best RO system can only reduce them by eighty percent. The most typical systems only have a sixty percent reduction rate. This sounds pretty good doesn't it? Well in some cases this reduction rate is just fine, however not all water has the same level of contamination. The EPA recommended guidelines for nitrates are a maximum 10 parts per million (ppm). Let's say for example that your water has 30ppm nitrate contamination, a sixty percent reduction would only bring it down to a 12ppm nitrate level – still more than the recommended guidelines. At eighty percent reduction it would be 6ppm, which does falls within the guidelines, however there are only a select few RO's that have an eighty percent reduction. Now let's say your water starts at a 60ppm contamination level, even at an eighty percent reduction rate it would only bring it down to 12ppm, which is too high and can cause some health complications.
Most effective nitrate reduction solution
The LINX Drinking Water System is the best solution to nitrate pollution. It doesn't matter how much nitrate contamination your water has, 200ppm or 20ppm, it still reduces it down to non-detect levels – every time. These reduction rates are far superior to a traditional RO water filtration system for nitrate removal. This superior nitrate filter has earned them the WQA Gold Seal for Nitrate / Nitrite Reduction as well as being certified and approved for nitrate reduction in the state of California.
If your water has a problem with elevated levels of nitrate contamination, don't take the risk of being exposed to excess contamination, install the one and only water filtration system that can reduce your high nitrate levels to non-detect levels and create safe drinking water.