Reducing your plastic use is one of the best ways to reduce your carbon footprint and live a more sustainable life. While it may seem difficult to find ways to reduce plastic use, it can actually be quite easy! There are also some surprising benefits that come with cutting your plastic use, including saving money and becoming more intentional about the products you buy. 
Let's dive into our top ways to reduce plastic waste and start giving back to the environment!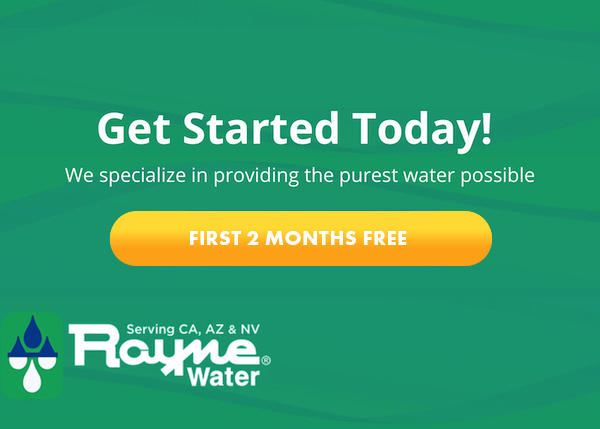 #1. Ditch the Plastic Straw
Plastic straws are everywhere, including in the environment. Single-use plastics like straws are a massive source of pollution, and an easy way you can quickly limit your environmental impact. If you don't need to use a straw, don't use one. Let your restaurant server know that you don't need a straw, and consider bringing your own cup for coffee or beverages while on-the-go. If you do need one, use a reusable straw constructed from sustainable materials such as bamboo or stainless steel. 
#2. Use Reusable Bags
An easy way to reduce your plastic use is to use reusable bags for grocery shopping rather than a single-use plastic bag. Reusable bags are affordable, easy to store, and versatile. Be sure to keep them in your car so you'll always have them handy for groceries or other items you need to transport. Those reusable bags are perfect for holiday shopping trips as well. Looking for more tips on how to be sustainable on holiday? Check out our guide on the subject!
#3. Buy in Bulk
A major culprit in the amount of plastic Americans throw away is food packaging. But cutting down on food packaging can be a difficult challenge. While there are advanced strategies you can employ to really cut down on your food packaging, a simple step you can do is to buy in bulk where possible. Buying staples like rice, flour, and beans in bulk is both a great way to cut down on plastic and save money.
Be sure to invest in a suitable glass storage solution for the items you are buying in bulk. Proper storage will ensure your staples stay good for longer periods of time, cutting down on the amount of food you waste. 
Also consider shopping at your local farmer's market for weekly groceries. Locally produced goods will typically lack the excessive packaging of items found at a major grocery store chain, and you'll be supporting a local community member!
#4. Filter Your Own Water
Ditch the bottled water and start filtering your own water to really make a dent in your plastic usage! Filtering your own water in your home or office will give you access to great-tasting drinking water that costs hundreds of times less than the average bottle of water. 
In addition to saving you money, filtering your own water gives you greater control over what's in your water. That's because you're filtering tap water, which is more closely regulated than what's in the bottled water you buy at the store. By filtering your own water you'll have access to a nearly unlimited supply of consistently clean, filtered drinking water on demand.
Encourage your office to make the swap to on-site filtration as well. Office water filtration systems offer a more sustainable drinking water solution that also saves money in the long-run. Looking for more green office environment tips? Check out our handy guide on the subject.
#5. Get a Reusable Water Bottle
Once you start filtering your own water, you'll need some way to transport it. Ditch the single-use plastic bottles and get a reusable water bottle. Reusable bottles are a great way to stay hydrated on-the-go without negatively impacting the environment. Love cold water? Get an insulated reusable bottle so your water stays cold and fresh all day long.
Making the swap to a reusable bottle can benefit your health as well. Plastics can leach chemicals into the products they hold. While bisphenol A (BPA) isn't seen as often anymore in single-use plastic bottles, polyethylene terephthalate (PET) bottles can also leech a potentially toxic substance known as antimony. 
Your best bet for avoiding chemicals leaching from plastic bottles is to avoid them entirely. If you do have to use a plastic bottle for your drinking water, always store it in a cool location out of direct sunlight. Want to learn more about the potential health impacts of a plastic water bottle? Head over to our guide on the dangers of plastic water bottles!
#6. Mindfully Shop
Sadly, much of the plastic that we use doesn't end up recycled. Addressing that problem is one way that you can reduce your impact on the environment. While avoiding plastic-laden food packaging and using a reusable bag will help you make progress, it can be very difficult to entirely avoid plastic packaging.
If you're wondering how to reduce plastic use for the long-term, practice mindfully shopping for the products you use. Buying in bulk, avoiding individually packaged items, and seeking out items that have been packaged sustainably can all help you reduce your plastic use.
Closing Thoughts
If you're just starting out with reducing your plastic use, the process can seem a bit overwhelming! Don't try to do everything at once, but rather focus on an area you can improve and work to improve it. Once you've addressed one aspect of your lifestyle that's generating plastic packaging waste, such as single-use plastic drinking bottles, turn your attention to the next. Approaching the process of reducing your plastic usage methodically will help set the stage for life-long results!
If you're looking for a more sustainable drinking water solution, Rayne Water can help! We have decades of experience helping residential and business customers produce great-tasting, filtered water in their own home or office, and we'd love to help you find a solution that fits your needs! To learn more, contract us today!

Sources: